Our team specializes adding that festive touch to your backyard with our Patio Light Installations!
Looking To Have LED Patio Lighting Installed?
Simply complete the form below for your FREE patio light installation estimate!
Prior to the outdoor patio lighting consultation, below are some common patio string light patterns.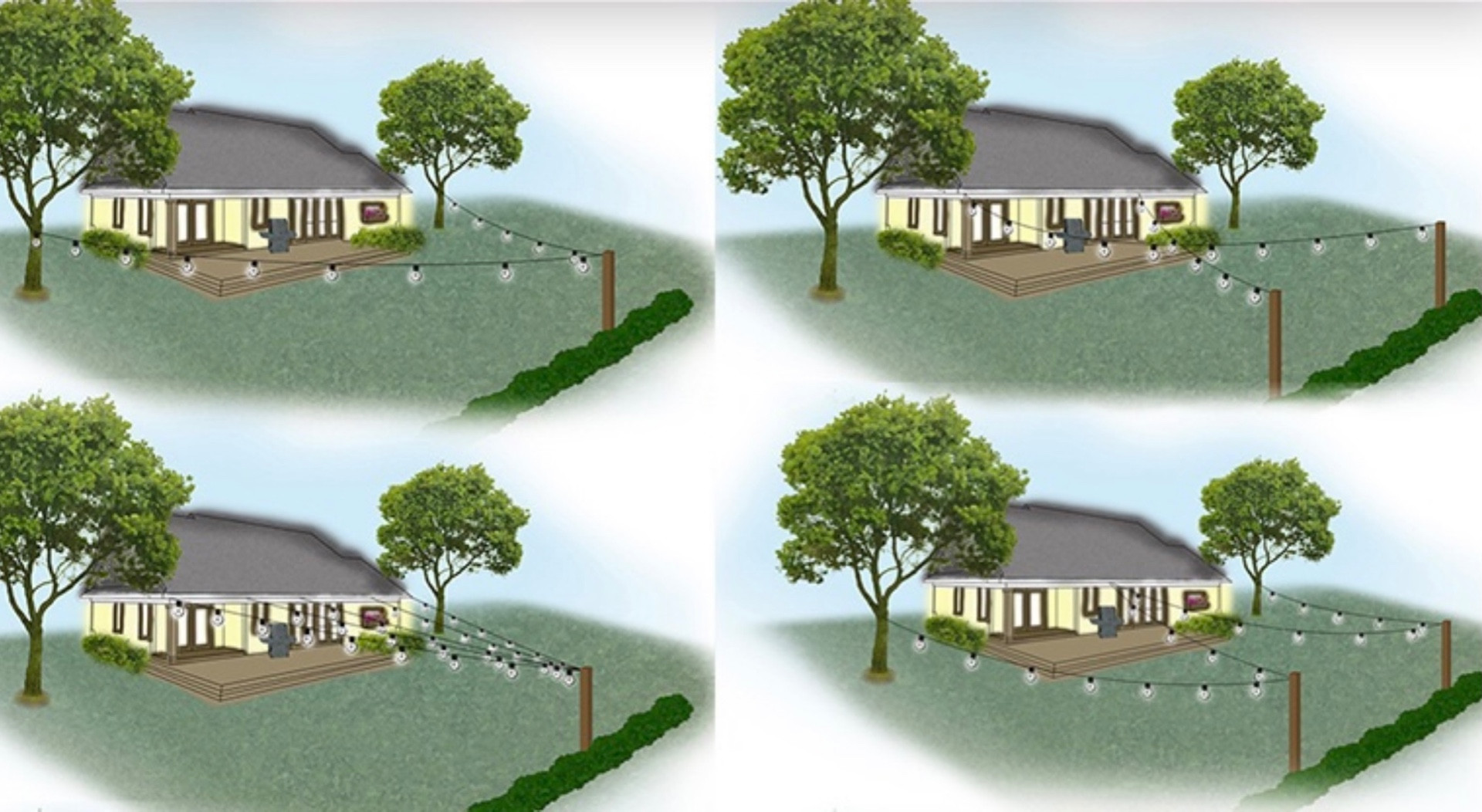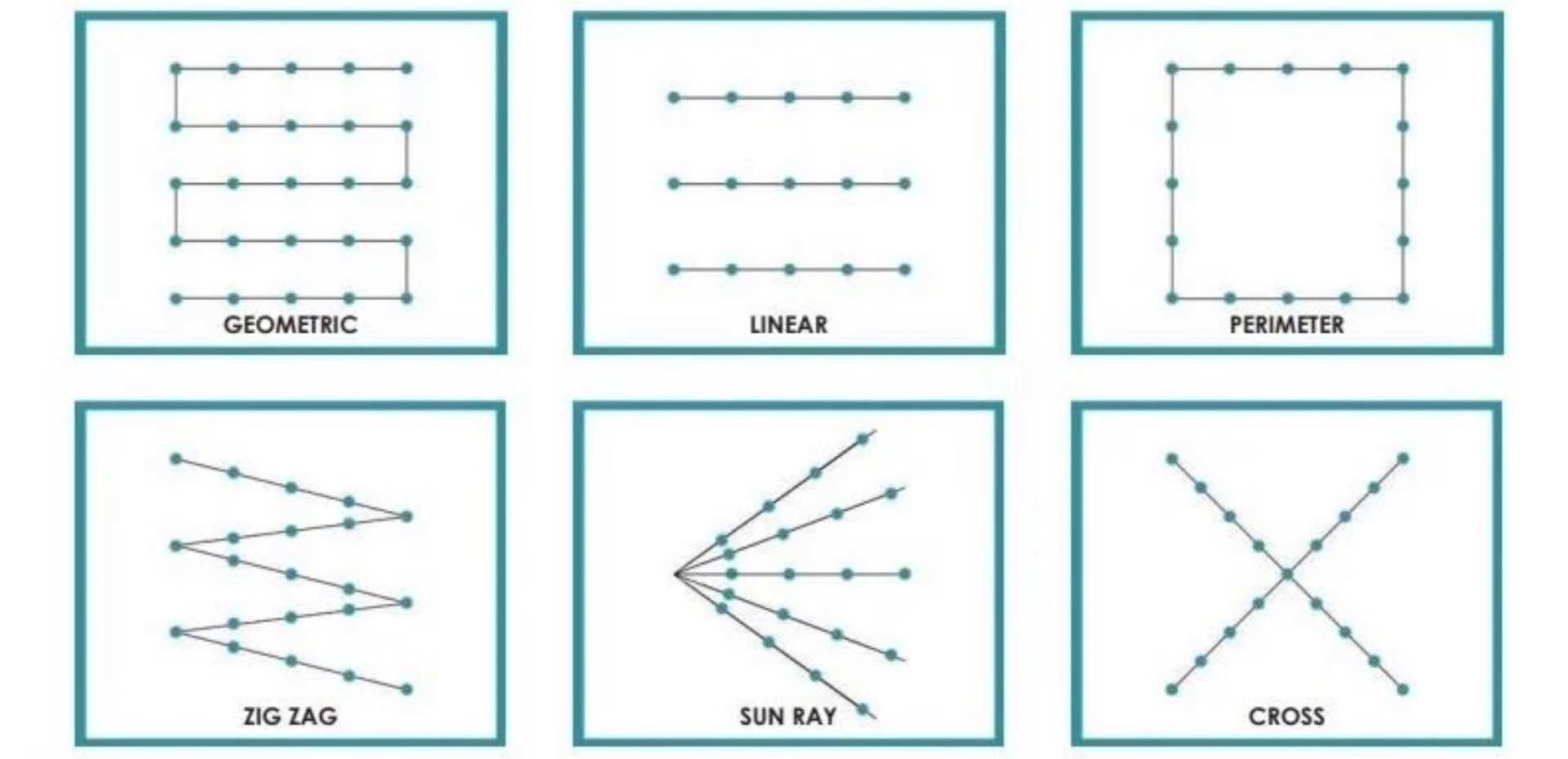 A member of our patio light design team will be reaching out to you to further discuss your outdoor LED string lighting installation estimate. Most consultations can be provided virtually, with on-site estimations available as well.
When considering adding outdoor patio string lights to the patio and backyard areas, its important to consider not only the desired final result, but also the features available to illuminate.Whether it's lights around the perimeter of your pergola, or suspended over your pool, patio string light installations are guaranteed to add the perfect decorative touch!
While selecting the installation pattern for patio string lights, if planning to have anchor points on the house itself, we recommend choosing one of the following patterns: Zig - Zag, Sun Ray, Cross, or Linear. These designs are great for casting light across an area frequented during the evening times. When necessary, Patio Lights of Houston can also add an anchor point via a post when no trees or other natural anchor points are present.
If adding decorative lighting to your fence, pergola, or boat dock, most commonly recommended is our Perimeter pattern for your installation. Thus taking advantage of the 360 degree visual created by the LED lighting.
The Geometric pattern is most commonly used for event lighting configurations, and illuminating large symmetrical areas. All event lighting rentals require TEMPORARY anchor points to be used. These anchor points can be custom finished to fit the design theme of your event.
Not any anchor points located near your desired location? Need not to worry, as we offer a variety of different styled posts that can be utilized as anchor points, while considering the daytime aesthetics.
Situations when additional anchor points are needed, a member of our design team will visit the property to visually inspect the area to be illuminated. During this time, we will help you identify the best overall lighting design for the desired area.
Patio Lights Of Houston Proudly Serves The Following Areas In The Greater Houston Area...
Patio String Light Installation Designs & Patterns
Outdoor String Light Designs